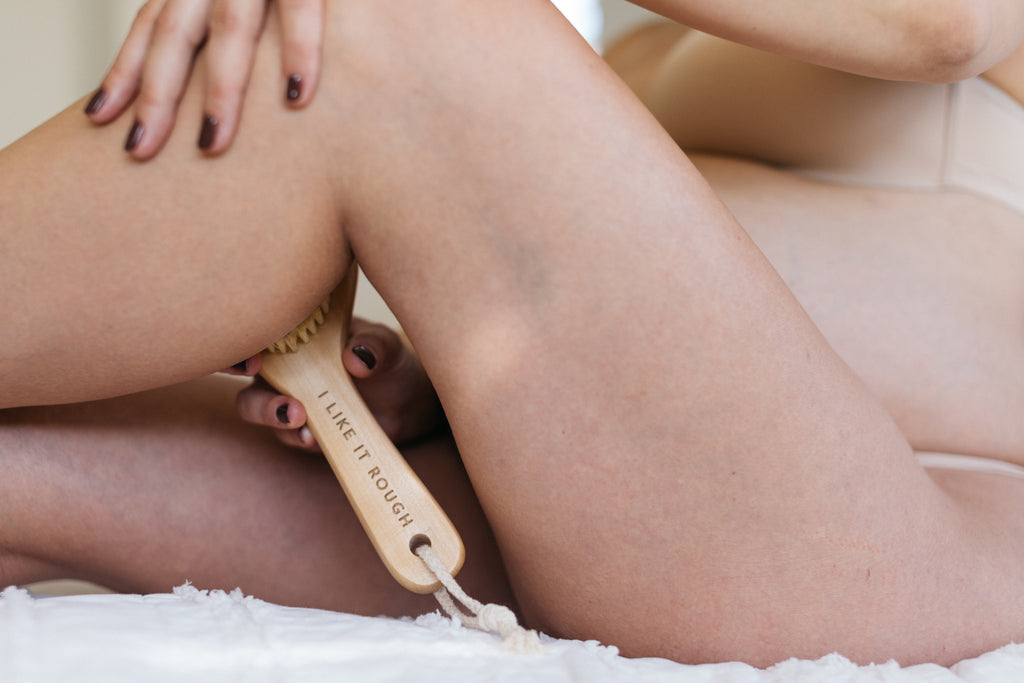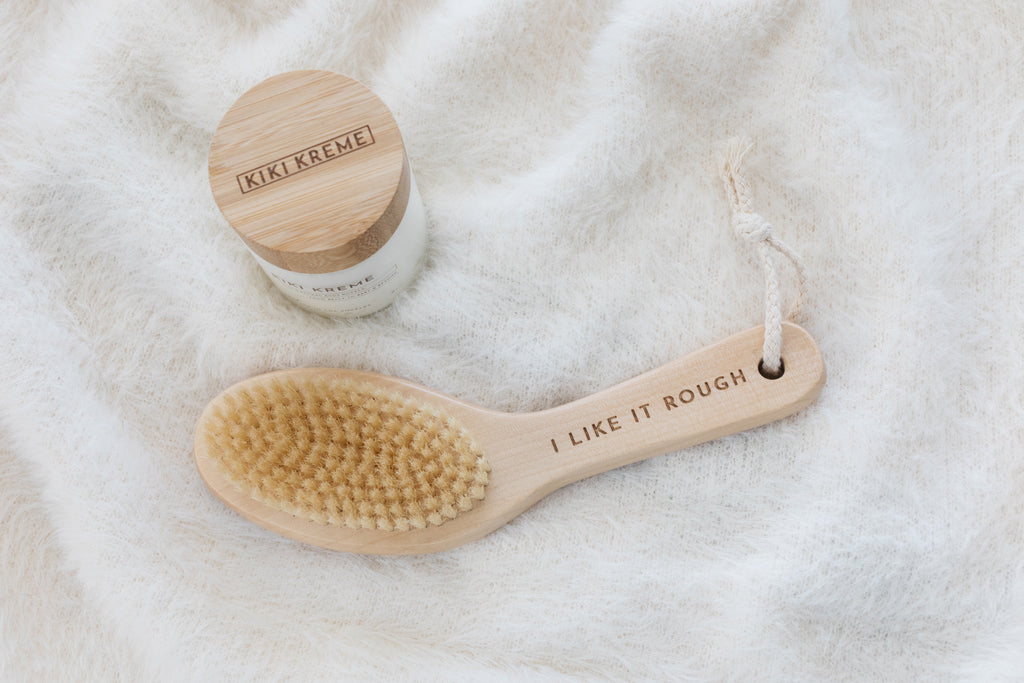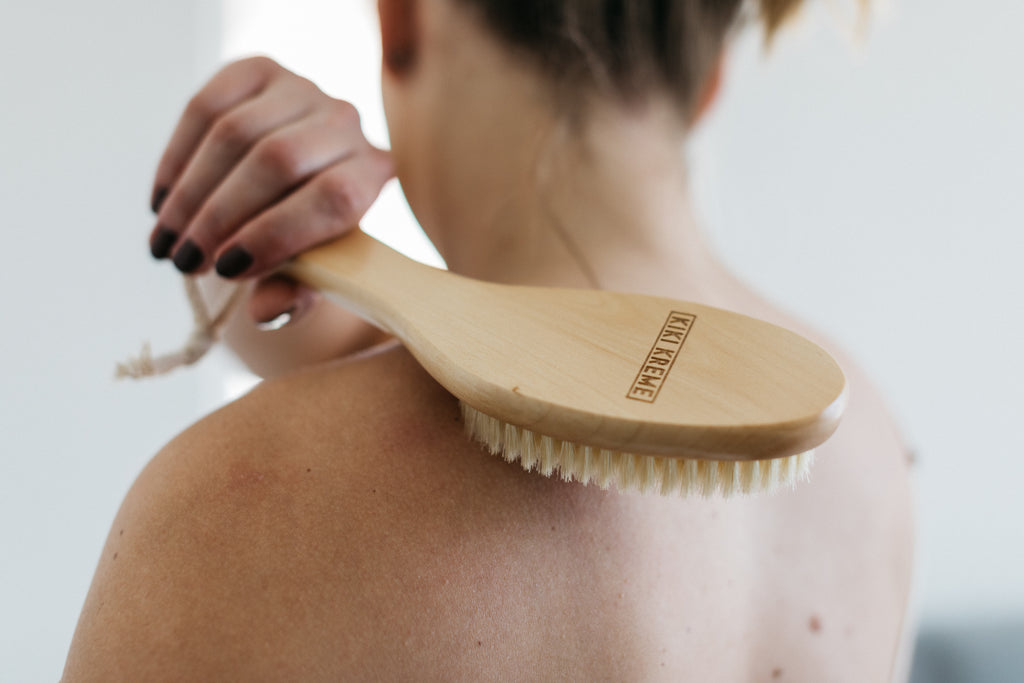 The Dry Brush
Sale price Price $28.00 USD Regular price Unit price / per

SPEND OVER $60 AND GET FREE SHIPPING
WHY DRY BRUSH?
Life can get a little rough and so can our skin. Our KIKI KREME dry brush has your back (and any other body part that needs a little extra attention). Pairing a dry brush with KIKI KREME body butter are two easy steps to keeping your body's skin healthy and glowing all year. The KIKI KREME dry brush is made with natural bristles and has an ergonomic grip for easy reach. The perfect pre-shower ritual.
BENEFITS
Dry brushing is a simple, yet effective step in every skin care routine. For centuries, it's been a ritual with a wide range of health benefits used by many cultures including ancient Egyptians, Romans and in traditional Chinese medicine. It's the perfect addition to any skincare routine.
Increase of blood circulation and energy levels
Skin exfoliation
Stimulates lymphatic drainage
Helps break down and reduce the appearance of cellulite
Encourages cellular turnover
Naturally helps the body release toxins
Primes skin to allow moisturizer to penetrate deeper into pores, resulting in softer skin
HOW TO DRY BRUSH?
Follow these steps for optimal results:
Make sure your skin is completely dry. You can dry brush at any time of day, but we recommend brushing right before a shower.
Starting at your ankle, move your brush over your skin in long, circular motions that go in the direction of your heart.
Maintain a slightly firm pressure as you dry brush removing dead skin cells.
After shower, apply KIKI KREME body butter to seal in all of your hard work with buttery goodness.
Customer Results
KIKI KREME, with its nourishing plant butters, nutrient-rich oils and generational family recipe of food grade organic ingredients, provides several amazing benefits.  
It helps reduce the appearance of stretch marks and scars, improves the firmness, elasticity, and tone of skin, while providing needed support for the skins underlying structure when it stretches. Whether a result of pregnancy, weight gain, those pesky childhood boo boos, KIKI KREME is an effective and all-natural way to keep your skin beautiful, nourished, scare free and glowing.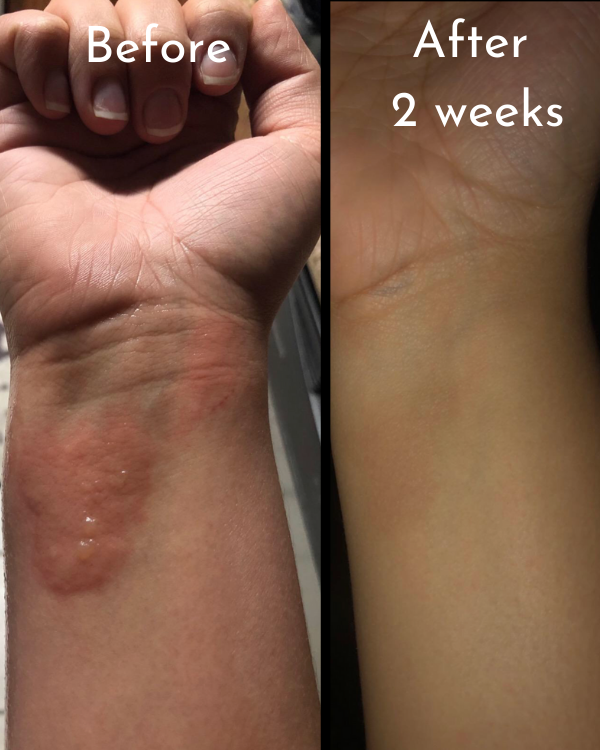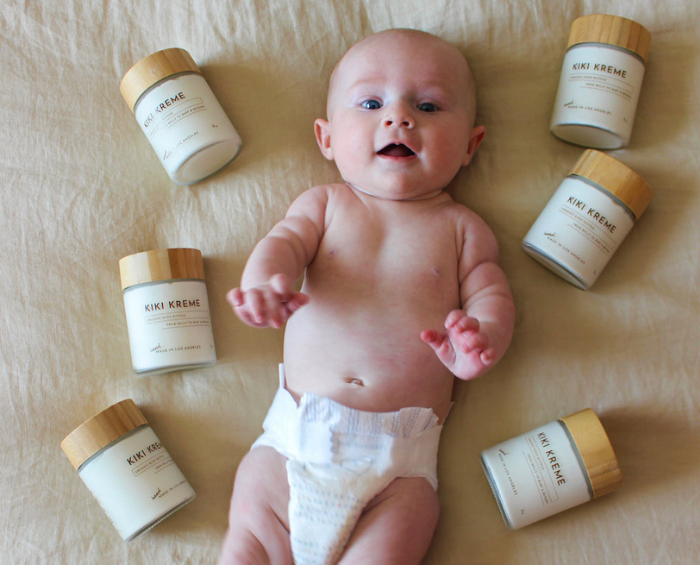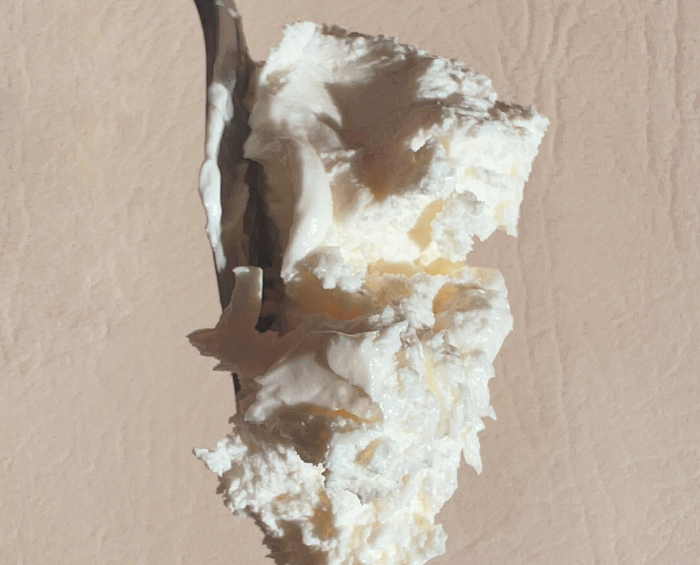 BENEFITS INCLUDE
EXFOLIATION

Takes away layers of dry skin.
INCREASED ENERGY LEVELS

Increased energy levels. A great addition to a morning routine.
HELPS PRIME SKIN

Primes skin to allow moisturizer to penetrate deeper into pores, resulting in softer and more hydrated skin.
GETS THE BLOOD MOVING

Increase of blood circulation.