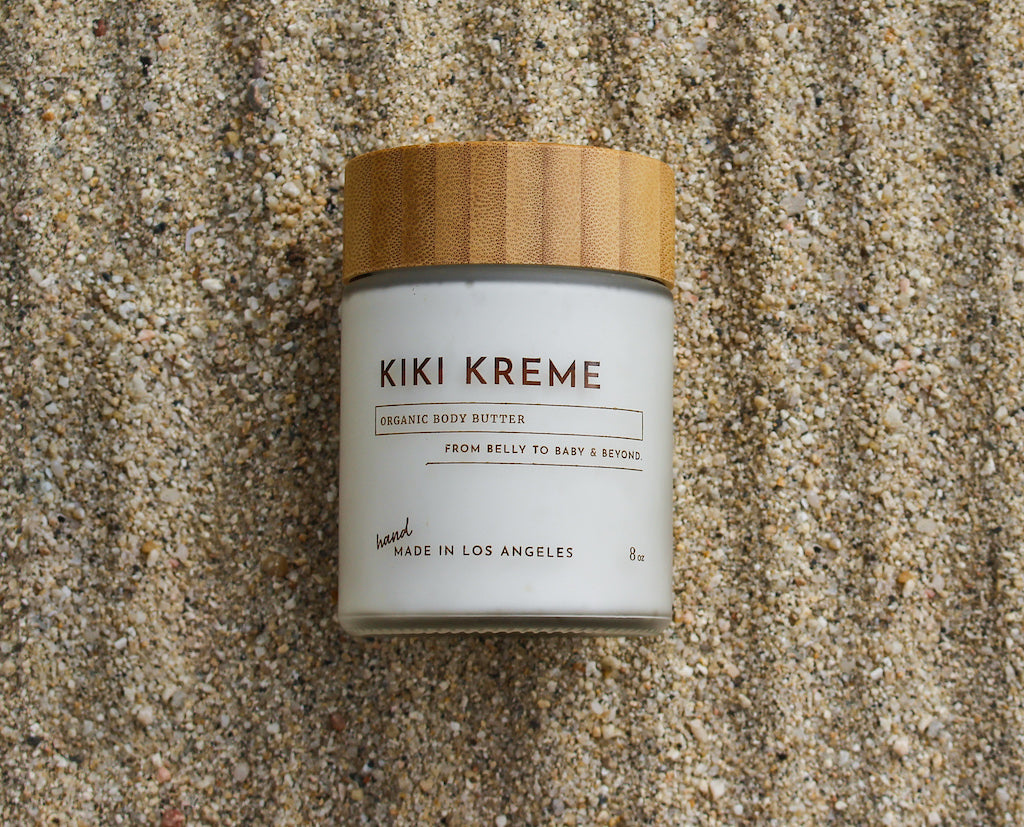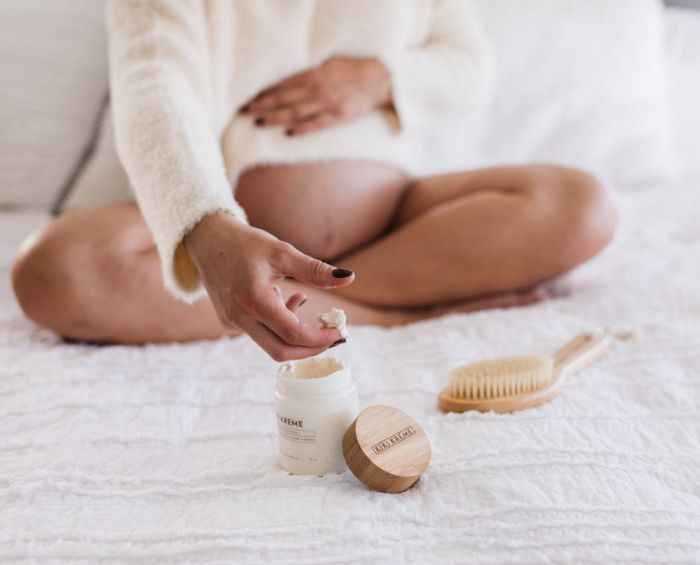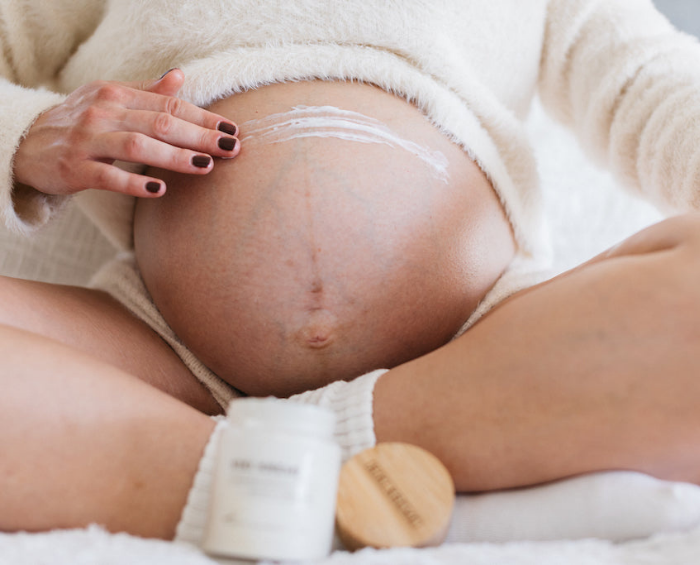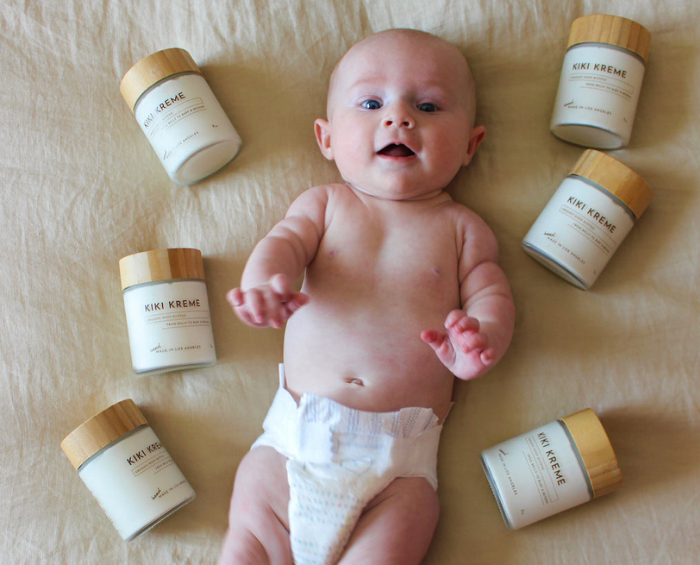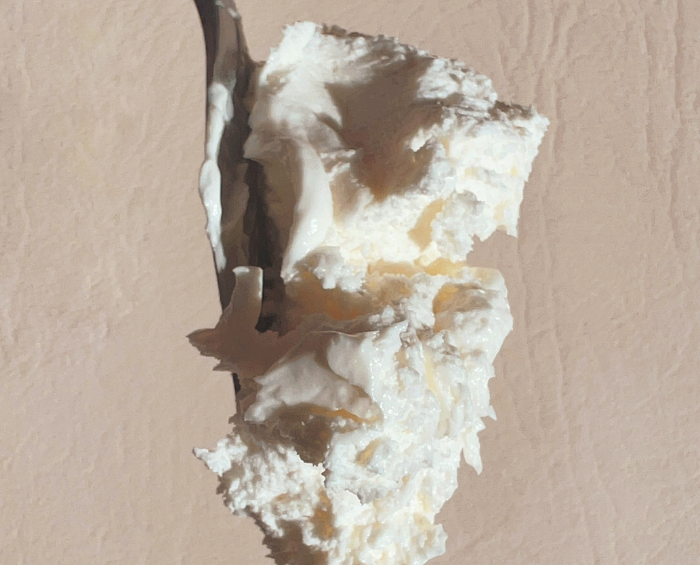 KIKI KREME 8 oz
Sale price Price $58.00 USD Regular price Unit price / per

SPEND OVER $60 AND GET FREE SHIPPING
WHAT IS IT?
KIKI KREME is the ultimate multitasker. An ultra thick organic body butter that hydrates skin all day. Starting with your belly at pregnancy to help prevent stretch marks then to help protect baby's new sensitive skin and everything beyond.
WHY KIKI KREME?
KIKI KREME is hand made in a kitchen using 100% pure organic ingredients. NO PRESERVATIVES, NO WATER, NO FILLERS, NO CRAP! We use food grade ingredients to ensure it is safe enough for babies and sensitive skin.
INGREDIENTS
Organic Shea butter
Organic Mango butter
Organic cocoa butter
Organic coconut oil
Organic almond oil
Organic vitamin E.
Nothing else!
NO WATER. NO FILLERS. NO PRESERVATIVES
Customer Results
KIKI KREME, with its nourishing plant butters, nutrient-rich oils and generational family recipe of food grade organic ingredients, provides several amazing benefits.  
It helps reduce the appearance of stretch marks and scars, improves the firmness, elasticity, and tone of skin, while providing needed support for the skins underlying structure when it stretches. Whether a result of pregnancy, weight gain, those pesky childhood boo boos, KIKI KREME is an effective and all-natural way to keep your skin beautiful, nourished, scare free and glowing.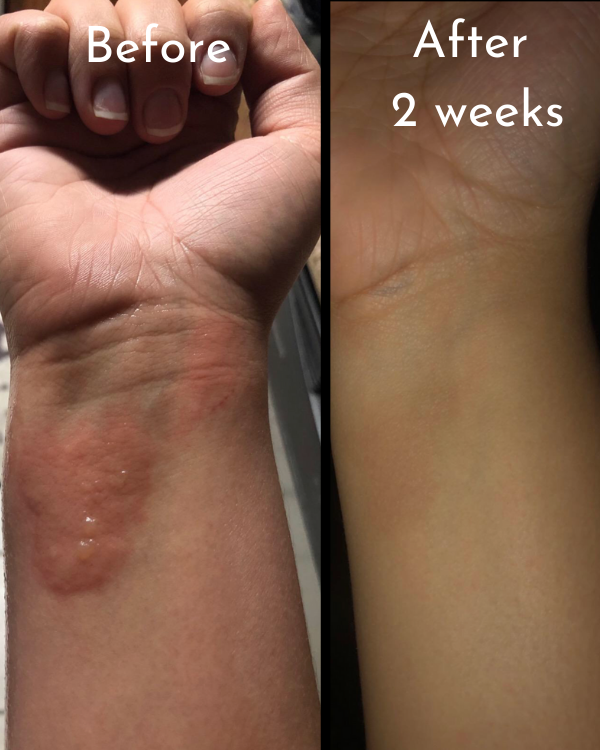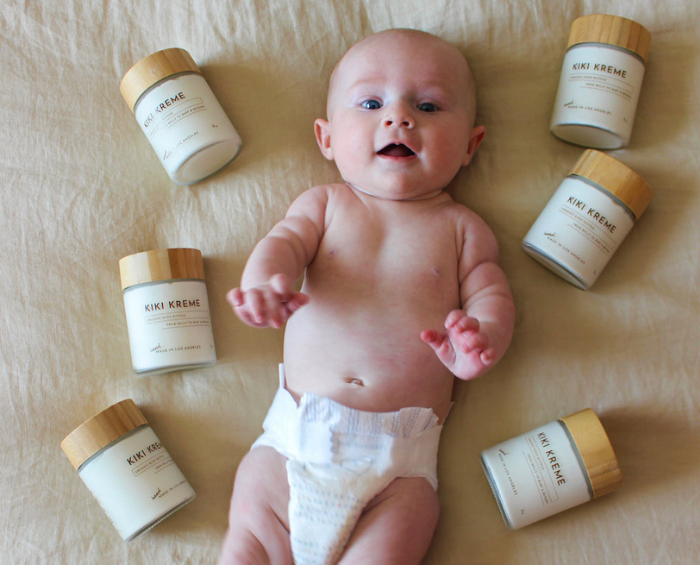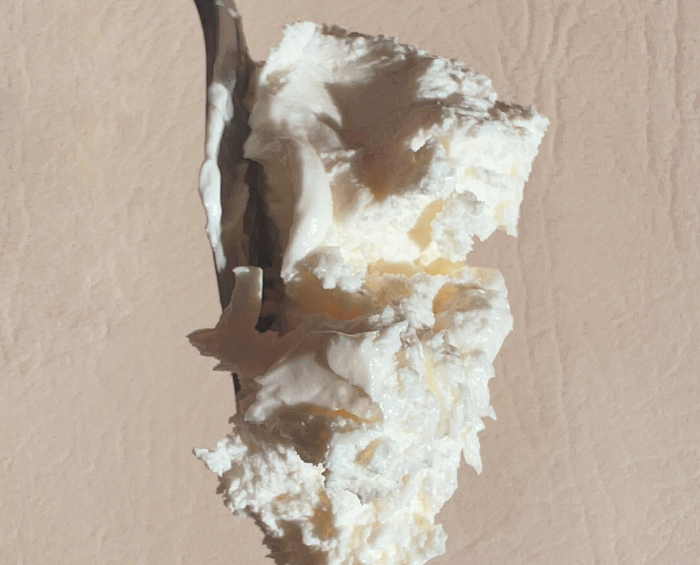 100% ORGANIC BODY BUTTER
BUTTER YOUR BUMP

Create a nightly ritual that will keep your growing belly happy, healthy & itch free.
PROTECT BABY'S SKIN
Nurture your newborn's sensitive skin to prevent and treat rashes, eczema and dryness.
FIGHT THE CRACK

Protect against dry heels and toes. Send your feet to an overnight spa by applying before bed with socks.
BE RUGGED, NOT ROUGH

Get extra shine and soften coarse facial hair by using as a daily beard oil.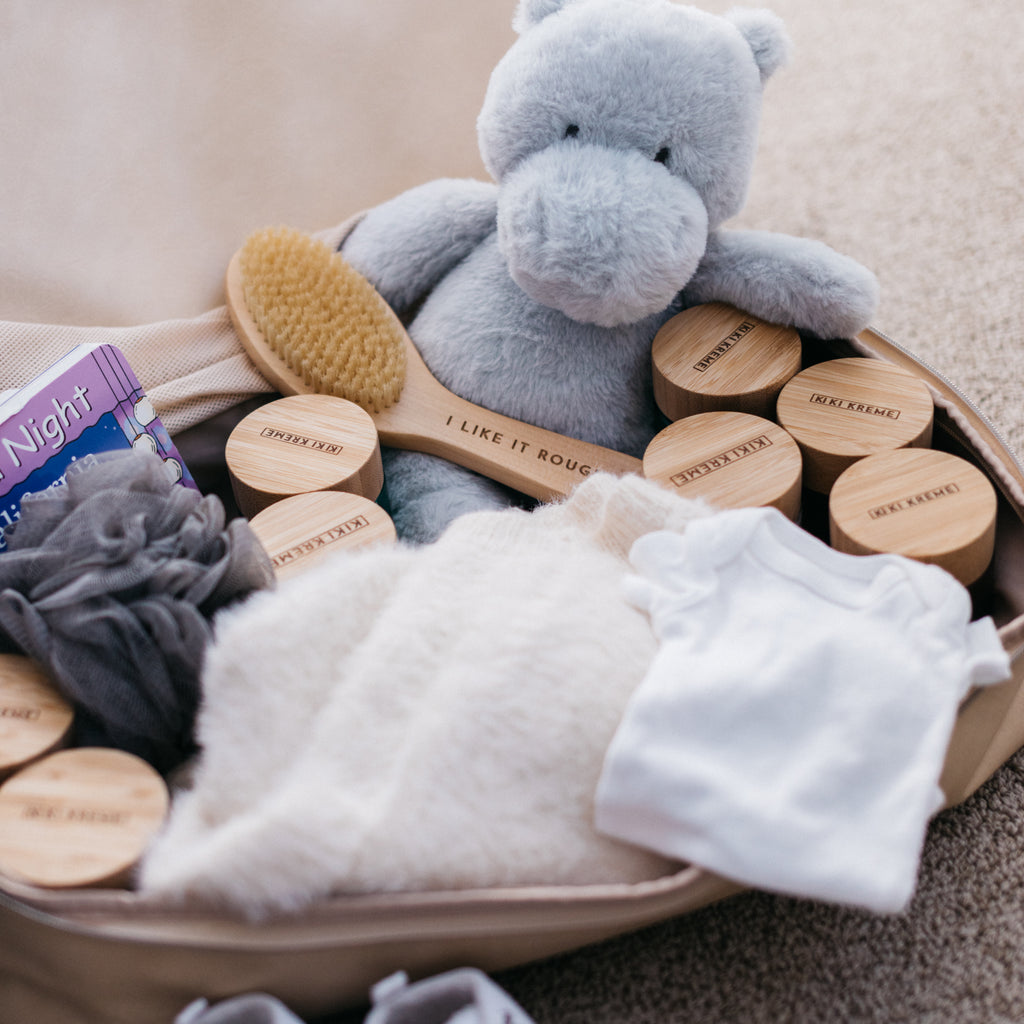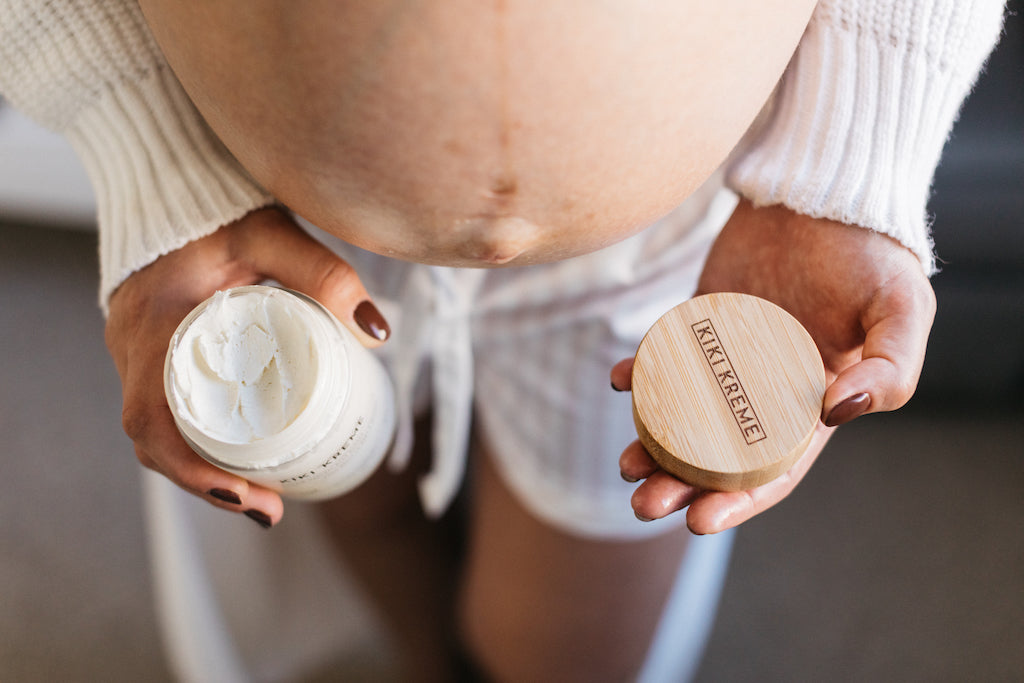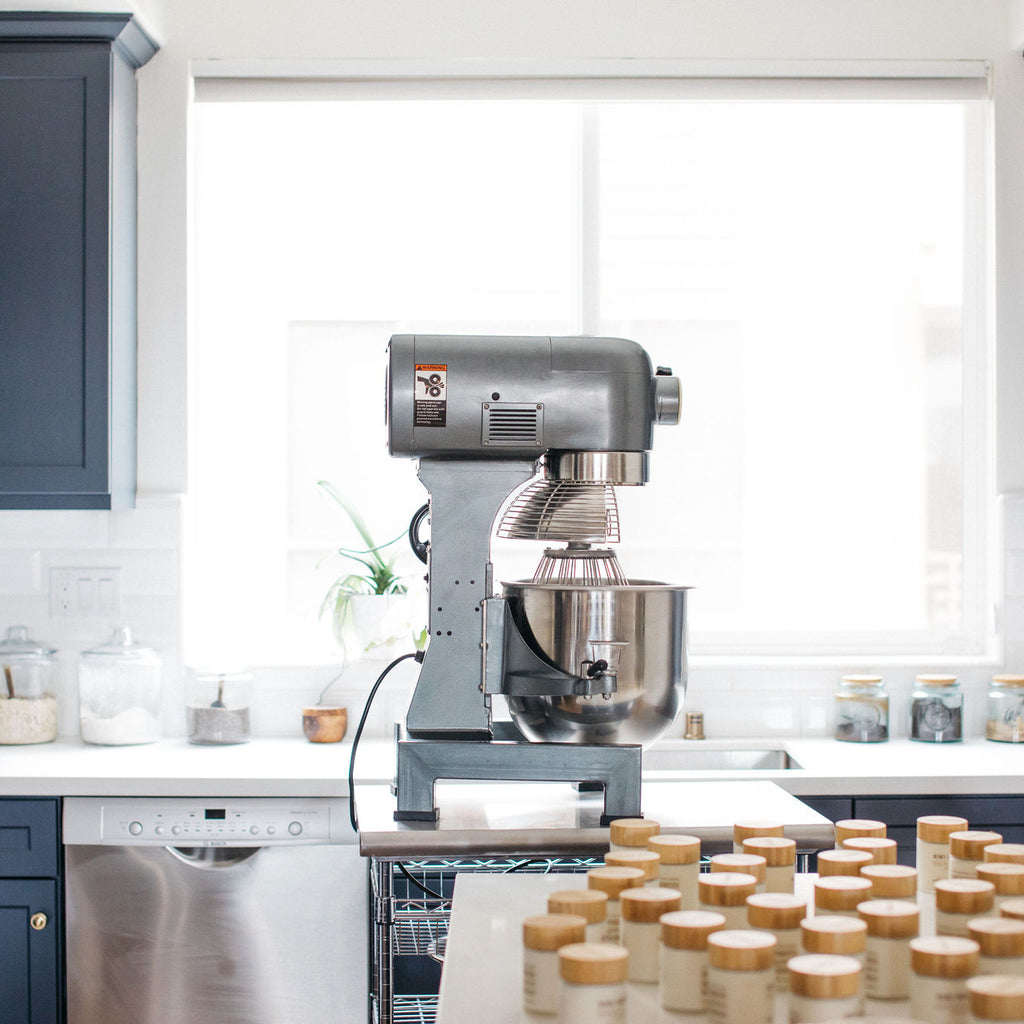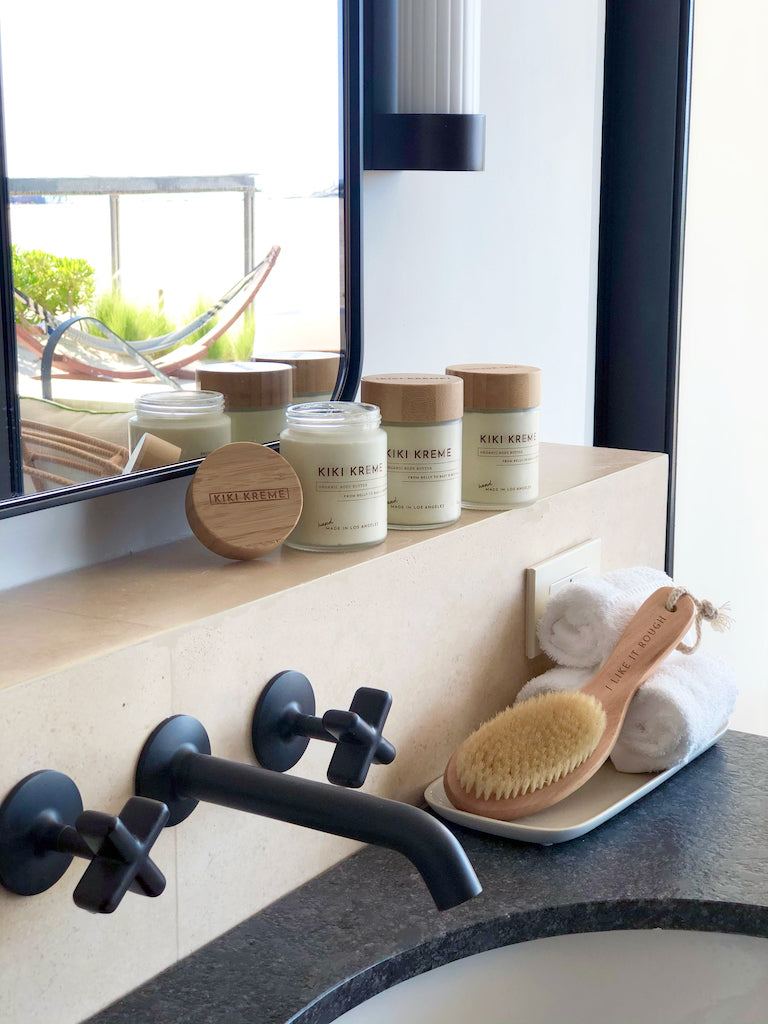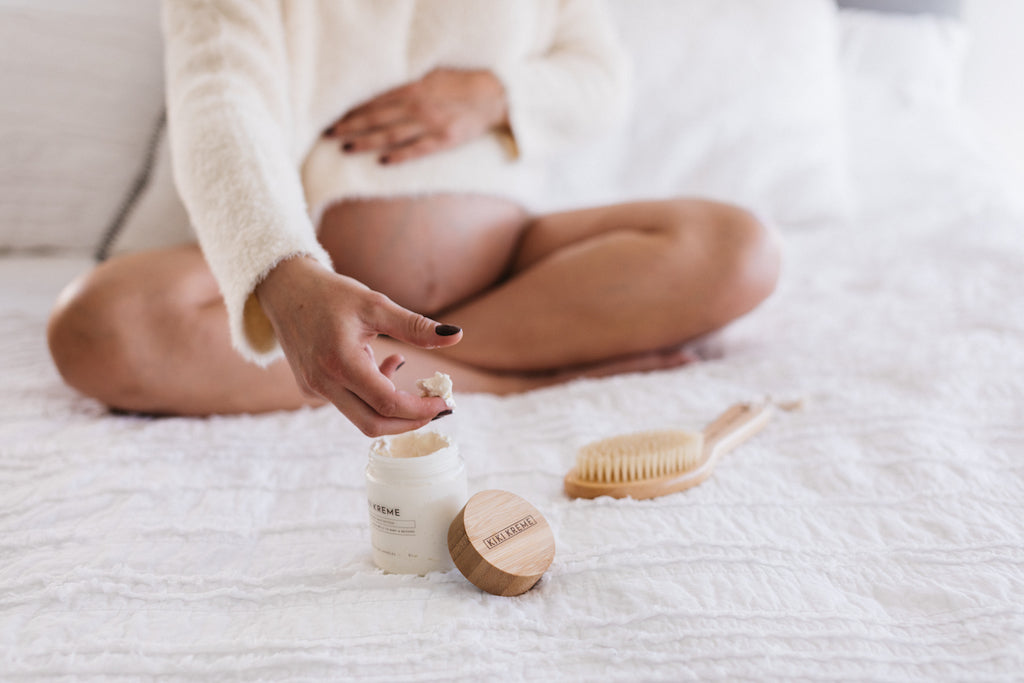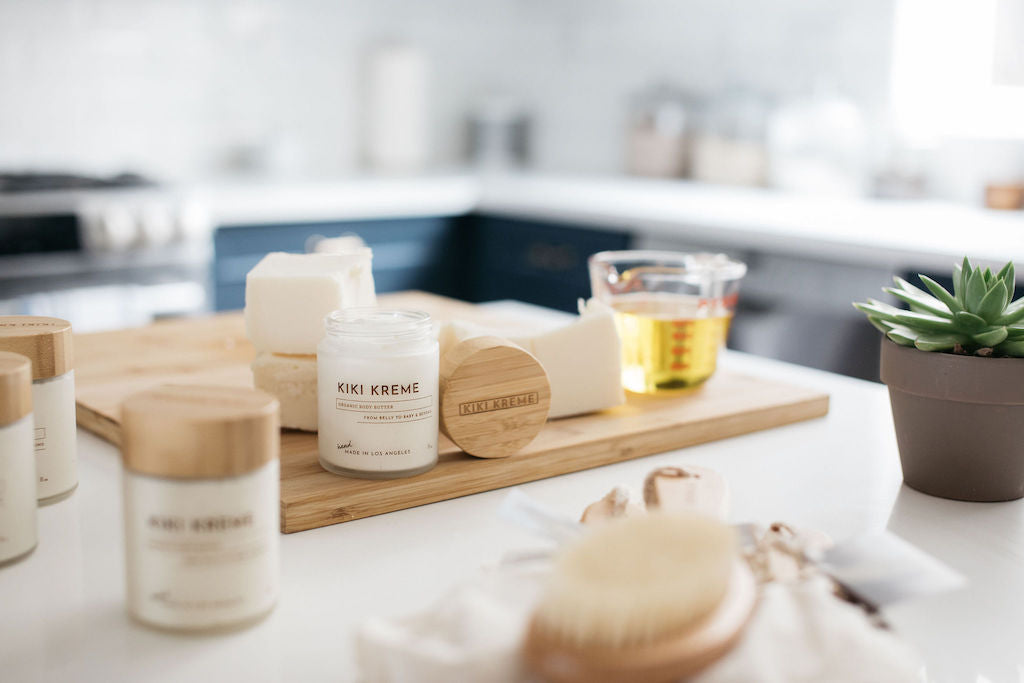 FROM BELLY, TO BABY & BEYOND.
TREAT YOURSELF

Add a scoop for a luxurious bath and give your whole body the daily spa experience it deserves.
SOOTHE AFTER SUN

Get instant after-sun care to lock in your tan and nourish thirsty skin.
PAMPER YOUR HAIR

Use as a deep conditioning hair mask by applying onto dry ends. Leave on for 10-15 minutes
SPREAD THE LOVE

Replace dozens of self-care products in your home with uses for the entire family.